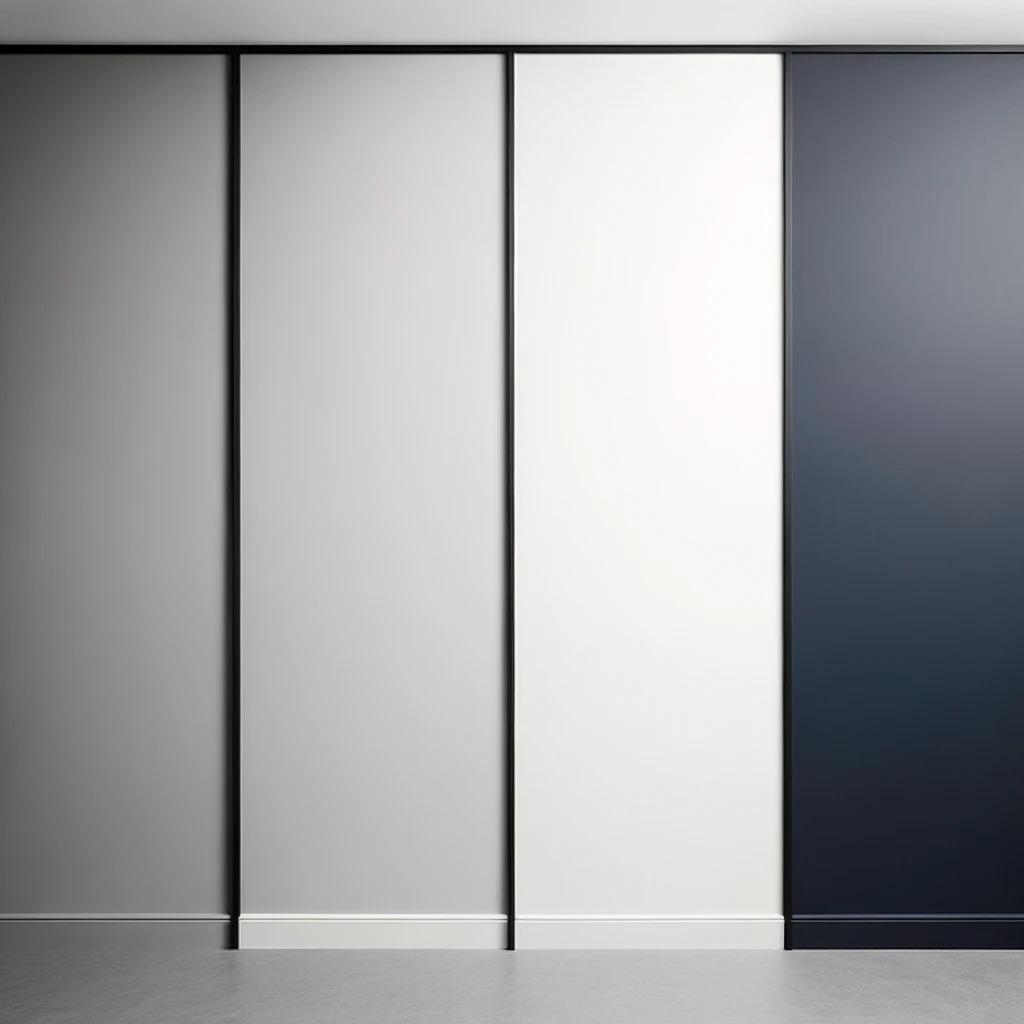 Grey is dominating British interior design. But don't make the mistake of overlooking your skirting boards when creating a grey palette.
A minute difference of shade in colour can make or break your skirting board aesthetic!
Keep scrolling for tonnes of grey skirting inspo & ideas. We'll also provide complementary colour samples to help you visualise options around your home.
Grey Skirting Boards
Grey skirting boards offer a practical and low-maintenance option for defining room boundaries and creating a visually cohesive space. Their neutral colour and subtle texture complements most modern décor styles, making them a popular choice among homeowners and interior designers alike.
When considering grey skirting boards, you must also consider grey architraves and surrounding interior trims and mouldings. It's important to have matching skirting board and architrave colours when choosing a grey palette, as this creates a cohesive monochromatic room.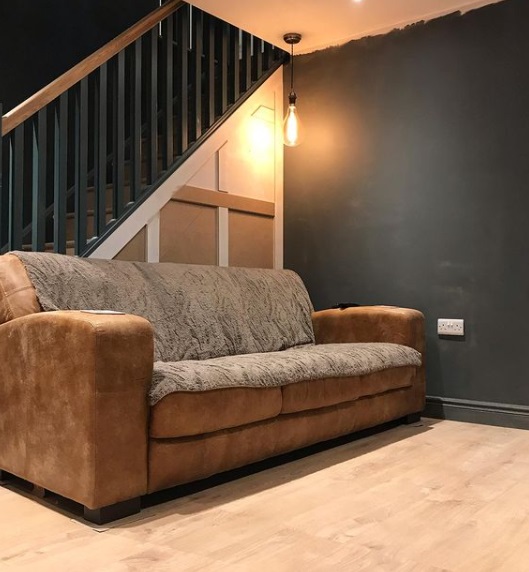 Grey comes in countless shades, but only a few are perfect for your interior trims, let's explore the best shades of grey for skirting boards and architraves.
Best Shades Of Grey For Skirting Boards
Light Grey - A very light grey like Farrow & Ball's Ammonite creates an airy, elegant look. Pair with white walls.
Dove Grey - Think Sherwin-Williams Repose Grey. This warm, gentle grey complements wood floors.
Charcoal Grey - For modern spaces, a dark charcoal like Benjamin Moore's Graphite gives an sophisticated, dramatic vibe.
Greige - Greige greys have a beige/tan undertone. Try Valspar's Smokey Greige. Warm and welcoming.
Blue-Grey - Cool, beautiful blue-tinged greys like Benjamin Moore Palladian Blue are relaxing and timeless.
Wood Grey - Organic wood-inspired greys like Behr's White Pepper bring a natural, subtle pattern.
Soft Grey - Subtle, quiet greys like Benjamin Moore's Horizon are flexible and inoffensive.
Bold Grey - Make a statement with strong greys like Sherwin-Williams' Peppercorn.
Green-Grey - Tranquil, airy green-greys like Valspar's Patina Green lend a spa-like feel.
Why Choose Grey Skirting Boards?
Although white skirting boards hold the crown for popularity and longevity, Grey is having a major moment in British interior design. Its versatility allows it to suit all styles from modern to traditional. Grey provides the perfect neutral backdrop for rooms to build upon with furnishings and décor.
But don't overlook the importance of your skirting boards when decorating with grey. These architectural elements can make or break the cohesiveness of your interior scheme.
Interior designers love using grey skirting boards for several reasons:
Grey skirting boards seamlessly tie together grey walls, floors, and ceilings. They create flow and continuity.
They allow furnishings and decorative pieces to take centre stage, since greys provide an understated foundation.
Cool greys lend a relaxing, calming vibe to rooms - perfect for bedrooms and living areas.
Greys are endlessly flexible. Go light or dark, warm or cool. Find the ideal match for your vision.
Grey skirting boards feel clean and current, suiting modern minimalist spaces. But they also pair beautifully with ornate and traditional trims.
Implementing Grey Around The Room
Grey skirting boards look best when they seamlessly blend with other trim elements throughout a space, we recommend carrying grey tones through:
Architraves and Window Boards - Echoing the skirting board colour on the door and window trims creates a unified frame effect. This cohesion makes the space feel pulled-together.
Crown Moulding - Use the same shade or a slightly lighter grey to edge the ceiling with crown moulding. This defines the space while still complementing the skirting boards.
Wall Paneling - For a feature wall or wainscoting, neutral grey paneling provides contrast and interest without competing.
Ceiling Beams - Wood or faux beams on the ceiling lend texture. Paint them grey for another way to pick up the skirting board hue.
Fireplace Mantel - Tying in a grey mantel to grey skirting boards frames the hearth beautifully. Choose a grey with the same undertone.
Grey Walls and Grey Skirting Boards
For the most polished and integrated look, consider using grey walls that match or coordinate with your grey skirting boards.
Grey walls allow the skirting boards to blend in seamlessly rather than jump out. Matching greys creates one continuous flow.
Choose a grey wall colour that picks up on the same undertones as your grey skirting boards. For example, if your skirting boards have blue-grey undertones, choose a similar blue-grey paint for the walls.
Using grey on these additional trim pieces and architectural elements prevents your eye from jumping from one tone to another. The space will feel tranquil, elegant and intentionally designed. Don't be afraid to go grey on several surfaces for a designer look.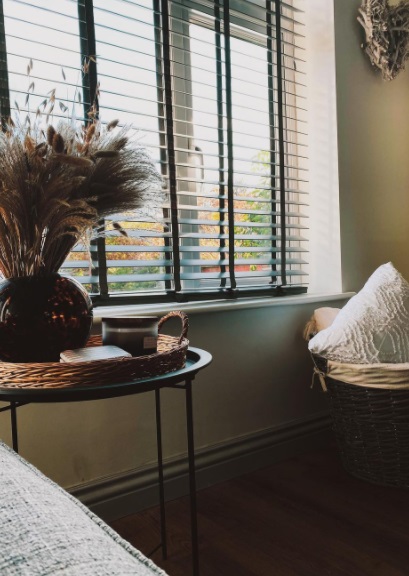 What Colours Go With Grey Skirting Boards?
Contemporary interiors often boast brightly coloured walls. So why not enhance this further?
If it's a light colour, dark grey skirting boards would create contrast making the walls appear bolder and lighter.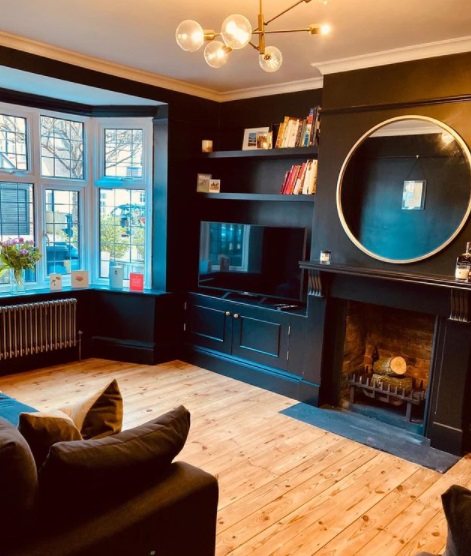 If you've gone for dark colours (but still brightly coloured), light grey skirting boards could make for a pleasing aesthetic finish.
Grey Skirting with White Walls
Pairing crisp white walls with grey skirting boards creates a light and airy look. The white makes the grey skirting pop as an architectural detail. It also results in a timeless and versatile color combination that suits traditional to modern spaces. White gives grey skirting an open, spacious feeling.
Grey Skirting with Black Walls
The dramatic combination of jet black walls with grey skirting boards is bold yet elegant. This pairing works beautifully in contemporary, modern spaces and loft-style homes. Choose lighter shades of grey skirting to contrast with inky black walls. The look is sophisticated, moody and design-forward.
Grey Skirting with Navy Walls
Rich, dark navy blue walls create a cozy, enveloping backdrop that complements grey skirting boards nicely. The blue adds a pop of color while still feeling classic. Navy and grey lend any space a touch of modern elegance perfect for dining rooms, bedrooms and living spaces.
Grey Skirting with Charcoal Walls
For a double dose of sophisticated grey, pair charcoal grey walls with medium grey skirting boards. The darkness of charcoal walls makes a lighter grey skirting pop while still feeling integrated. It's a go-to combination for contemporary homes and modern minimalist spaces.
Grey Skirting with Blush Walls
Soft powdery blush pink walls create gentle contrast with grey skirtings for a feminine, youthful look. The pink feels fresh yet classic against the neutral grey boards. Use blush walls in living rooms, offices and bedrooms to impart airy charm.
Using Different Shades
You've opted for grey skirting boards but you're worried that a white wall will just be too drastic of a colour change.
An idea would be to paint the walls a lighter shade of grey. This would help the colours flow into each other with a softer edge.
Although it wouldn't be as bold, it would still help to accentuate the skirting making them a feature rather than blending into the walls.
Low Maintenance Benefits Of Grey Skirting Boards
One of the best perks of choosing grey skirting boards? Reduced maintenance and upkeep required versus white tons. The grey colouring offers some handy benefits.
Grey hides scuffs, scrapes, and other imperfections well. The neutral colour and lack of grain means marks blend in instead of stand out.
Greys resist yellowing over time. Whites and natural wood tones show age and wear, whereas grey maintains its cool, fresh look.
With darker greys, chips and scratches nearly disappear. You won't have to obsess over keeping skirting boards looking brand new.
Grey skirting boards don't require oiling, staining, or excessive sealing like wood boards. A quick wipe down is all they need.
Since grey doesn't show dirt, you can go longer between deep cleanings. Greys stay looking cleaner longer.
So, Will You Be Painting Your Skirting Grey?
Hopefully, we've given you a bit of insight into grey coloured skirting boards.
It's quickly becoming a trend within interior design and doesn't show any signs of slowing down any time soon.
If you have any questions, feel free to get in touch or leave a comment.