Posted by Skirting World on 3rd Sep 2018
Why Use Square Edge Skirting Boards?
Most of you know that choosing new skirting boards or architraves can be rather tricky and difficult to do.
You must consider profile designs, the room tone, the vibe and basic requirements such as lengths, heights, thickness and so on. All this can make choosing the right skirting boards or architraves very difficult.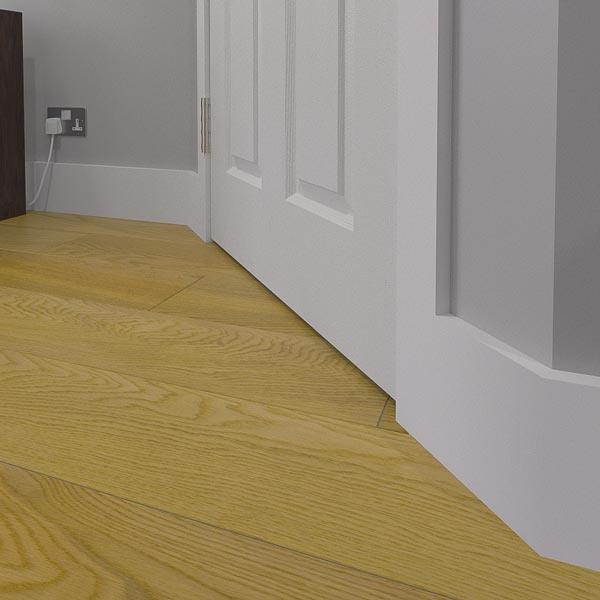 Surely then, there must be a way to find a skirting profile which is easy to maintain, blends in with the surroundings and can also make the room look bigger too?
Well why not try the Square Edge MDF Skirting Board? Although it's a very basic design and has no profile, its better than you might think.
See it this way, because its basic, it will fit in with most homes. It will also make your house interiors look good without standing out.
So, here's some possible advantages with the Square Edge MDF Skirting Board:
It's Cheaper To Make And Buy
Most skirting boards are cheap or competitively priced against each other. This can add to the already existing pressure of trying to decide on a skirting board.
The Square Edge is the cheapest of them all. It's all because its cheap to make and since there's no profile design to make, it can be made very quickly, even when ordered primed or undercoated.
Because it's so cheap, if you wish to buy more in the future or replace the existing skirting, the Square Edge makes this easier to do and it won't break the bank.
It's Easy To Maintain
The one hassle with any skirting board is keeping it maintained and cleaned throughout its uses.
Dirt and more commonly dust will gather and settle on these skirting boards and over time. This will diminish the look and finish of the skirting.
Keeping on top of the skirting can be a hassle, especially when the profile in question is very detailed such is the case on some skirting designs.
The Square is great however, its flat surface and profile means usually, a quick wipe will eliminate pretty much all the dust gathered and it will be much easier to keep the skirting looking as new as possible.
This will save you time and money, as most profiles will need soap or an acid to clean up the worst stains.
While the Square cannot escape dirt or dusty, getting it removed is much easier than ever before on this skirting board.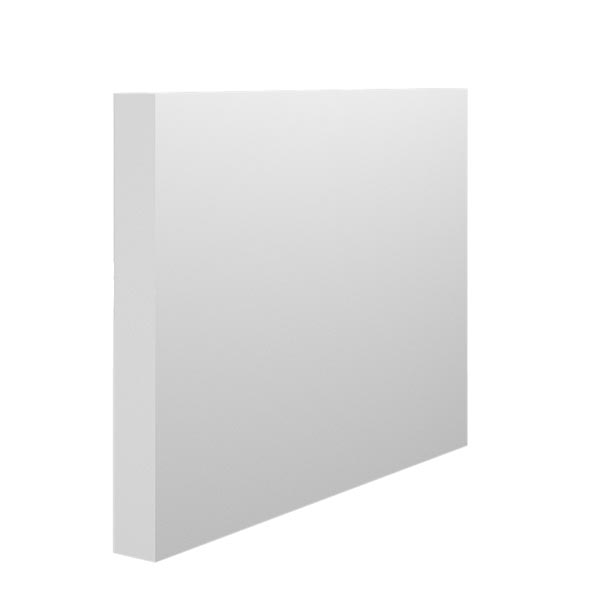 It Will Fit Almost Any Environment
As mentioned earlier, most profiles will only fit a certain style of house. Grander houses will need big profiles to match and of course small houses will need smaller skirting boards so that they can fit in the house.
The Square MDF has the advantage of fitting in pretty much any environment. This is because the flat surface will allow it to blend in with the surroundings without sticking or standing out.
This is great if you are not sure of what look you feel the house or room should have. It will give you great satisfaction without causing too much trouble.
Easier Transition From Skirting To Architrave
Once the architraves and skirting are fitted together, you often want them to match in both profile and thickness.
If the architraves are too thick, they can hangout over the skirting which would not look good. The gap would be noticeable and unpleasant to view.
Here, the Square MDF has the upper hand as it will blend in much better as all the edges are squared off as apposed to having a large design hanging off the edge of the skirting board, thus making it far easier to keep the two joined properly when fitting on the walls.
This is also handy for first timers looking to fix their own architraves and skirtings without professional assistance.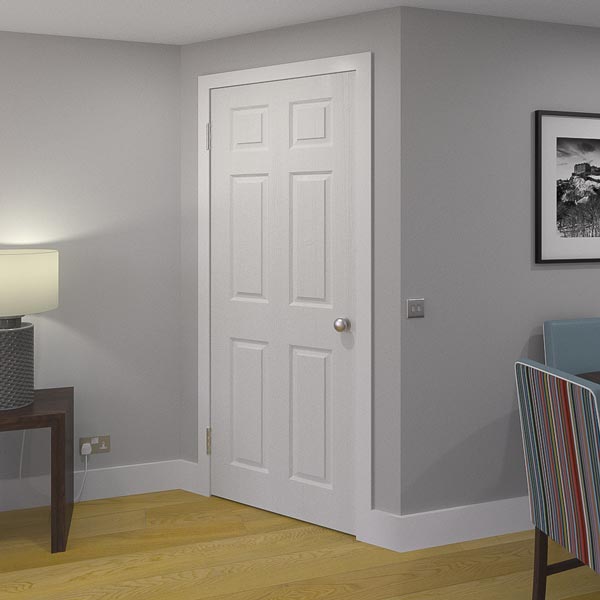 Summary
As you can see, the Square Edge skirting board is handier than you might think. Although it's very simple, similar in nature to the Bullnose MDF in this sense, the Square Edge is even simpler.
There's no profile, its just a square MDF board. But, its because of that, it works very well in the home and allows the environment to look good, if a bit plain.
Overall, this skirting board is well worth looking into if you just need skirting that works all the time with no fuss and at a cheap price. Think twice about what you are buying before you decide to go with a skirting board which has a detailed profile on it.