Posted by Skirting World on 18th Mar 2019
What's The Best Paint For Skirting Boards?
We always get asked this question and that's why we've written this post. We're going to talk about the best paint for skirting boards to help you make an informed decision.
When it comes to painting skirting boards, some people are set in their ways (old school vs. new school so to speak). It is normally split between gloss paint and satin paint (eggshell gets a shout too!).
The 'Old Schoolers' swear by gloss paint when it comes to skirting boards (shiny and hard wearing finish).
The 'New Schoolers' (generally the younger population of decorators) opt for a satin finish which compliments the bold colours used in today's interiors.
At the end of the day, everyone has their opinion so there will never be a winner. It will always come down to what the look the customer is going for within their home and ultimately what paint they want to use on their skirting.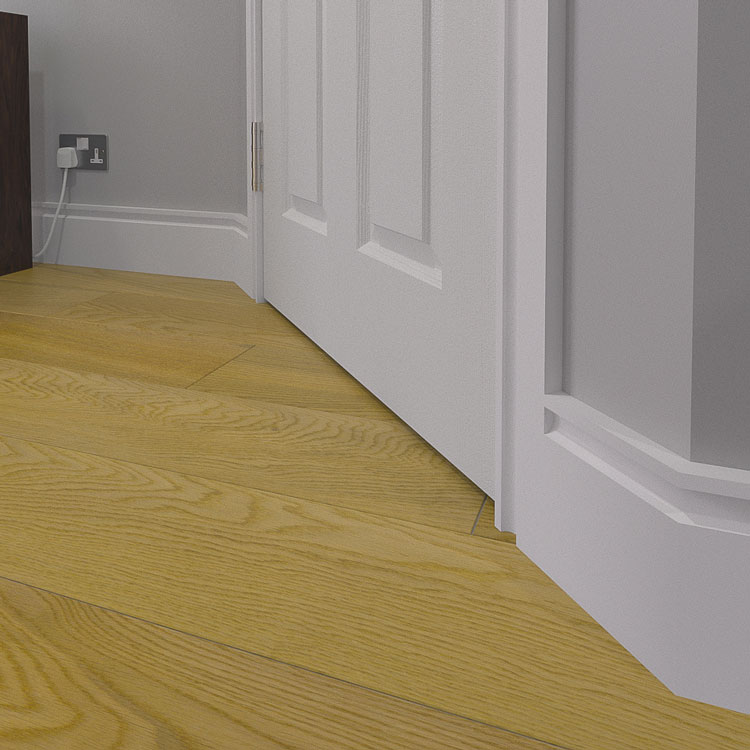 Most Popular Paint Finishes On Skirting Boards
So, let's get into the finishes that are the most common within UK interiors. It boils down to gloss, satin and eggshell skirting board paint finishes.
Gloss Paint Finish
If you choose a gloss finish, you'll be opting for a high sheen (almost shiny / reflective) finish.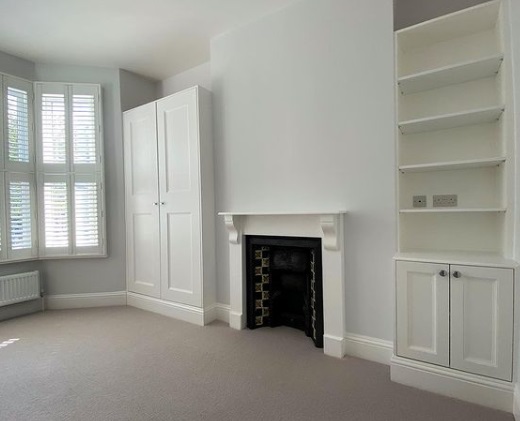 It's also renowned for it's durability and hardwearing characteristics. This should be considered in high foot traffic areas and homes with young children.
However, durability isn't restricted to just gloss paints in this day and age. Advancements in technology has bought hardwearing alternatives to the market.
If you are planning on painting old skirting boards with gloss paint, you'll want to make sure that they're in good condition beforehand as gloss may highlight any imperfections underneath the paint.
One thing to remember when using gloss paint is to choose a water based gloss rather than oil based. This is because oil based gloss discolours rather quickly so if you want to keep the skirtings looking fresh, you'll be applying another coat before you know it.
When choosing a white skirting board paint, gloss is the most commonly purchased finish.
Satin Paint Finish
If you choose a satin finish (also known as satinwood), you'll be getting a semi-gloss. It's not as shiny as gloss but not as matt as an eggshell finish.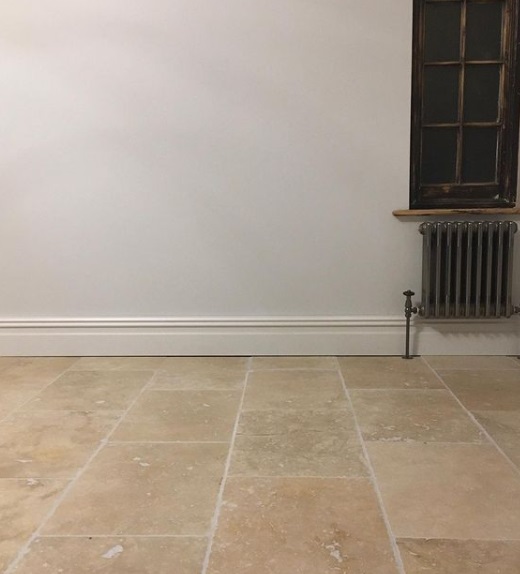 If you're aiming for a modern and contemporary interior, this would be a much better choice as opposed to gloss due to a matt finish complementing bold colours. The colour will also look more solid as it doesn't reflect as much as gloss.
Some brands of paint have different finishes. You are able to get paint that has a plastic / enamel type finish which can be useful for hiding imperfections on the skirting.
A satin finish gives a clean and crisp look to the skirting boards. It's also easy to maintain and clean.
Satin is also well known for it's longevity and maintaining the original colour much longer than an oil based gloss.
Eggshell Paint Finish
If you choose an eggshell paint for the skirting boards, you'll end up with a matt finish with very little to no sheen whatsoever.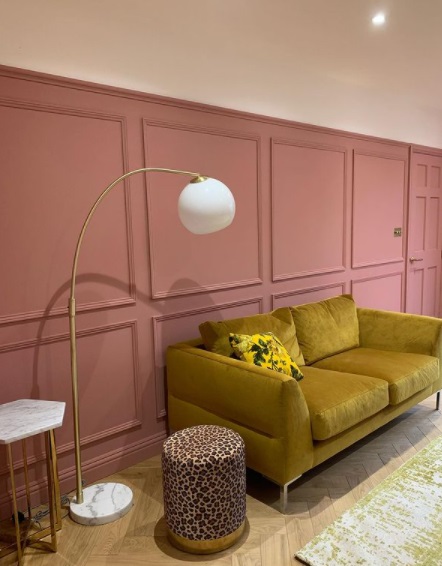 Eggshell paint is generally used on larger surfaces but is becoming popular as a skirting paint (especially within shabby chic interiors).
It's good for use within areas that have above average foot traffic as it is more durable than emulsion and is easily maintained and kept clean.
Which Type Of Paint Would Skirting World Recommend?
When it comes to painting your skirting boards (and architraves for that matter), we'd recommend opting for a satin finish as you get the best of gloss and eggshell.
You'll end up with a solid colour to your skirting board with a slight sheen and a hard wearing finish that suits today's modern interiors and withstands wear and tear well.
But don't just take our word for it. In the end, it comes down to personal preference. Remember, it's your home and you have to live in it!
Can I Still Use Wood Paint On MDF Skirtings?
Yes, of course! Even though MDF doesn't look like a traditional wood, it is manufactured using real wood fibres.
If you've purchased MDF skirting boards from us, wood paint will be perfect as our MDF is manufactured using 100% softwood fibres!
However, if you're planning to use a wood stain finish avoid MDF and opt for Pine skirting.
Is There A Specific Skirting Board Paint?
We get asked this question a lot but the truth is, there's not an actual skirting board paint that exists.
As above, we've recommended the best paints to use but don't go looking for this type of paint specifically.
However, some paints are specially made to be resistant against knocks, scuffs and scratches which would be ideal for use on our products due to the location in which they are fitted.
Does This Apply To Other Woodwork Around The Home?
More often than not, yes - all this information can be used as a guide for the rest of the interior woodwork around your home.
For instance, this post can be used to discover the best paint for skirting boards and door frames should you be painting both of these things. Even architrave, window boards, etc.