Posted by Skirting World on 27th Feb 2019
How To Cut Skirting Boards
So, you've bought some new skirting boards and you're ready to start fitting them. During the process, you'll need to cut them so we're going to show you how to cut skirting boards.
You'll likely need to make various cuts in the skirting board when installing them including straight cuts, internal mitres and external mitres.
Tools Needed To Cut Skirting
First off, we'll talk about the tools needed to cut a skirting board.
Here's a list of everything that may be needed:
Skirting Boards (of course!)
Hand Saw (or Chop Saw)
Pencil
Ruler
Hand Plane
Sandpaper
Mitre Box
Coping Saw
Tape Measure
Because you'll likely be making multiple types of cuts, we've listed all the tools required to perform them.
Best Type Of Saw For Cutting MDF
If you're new skirting boards are MDF (as most are in this day and age), certain saws will do a much better job. This is because of how MDF is manufactured.
We recommend using a saw with a carbide tipped blade as the high glue content within MDF can dull a regular steel blade rather quickly.
You'll also want to use a blade with as many teeth as possible. This will reduce the risk of the MDF chipping as you saw through it (but it will make more dust so always wear the correct safety equipment!).
If you have access to one, a table saw would be the perfect tool for straight cuts. However, you'll need to make sure that the table saw is hooked up to an adequate dust extraction system.
Straight Cuts
Straight cuts are likely to be made due to skirting boards coming in increasingly longer lengths (we offer 3050mm and 4200mm as standard).
Some walls won't require a full length so you'll need to cut the board to size using a straight cut.
You can use pretty much any kind of tool that is used to cut wood to do straight cuts.
Mitre Cuts
When fitting skirting, this is another type of cut you'll need to make. The most common are internal mitres and external mitres.
A mitre cut is used when skirting boards meet at an angle, normally on a corner.
When cutting a mitre, most people use a mitre box or a mitre saw.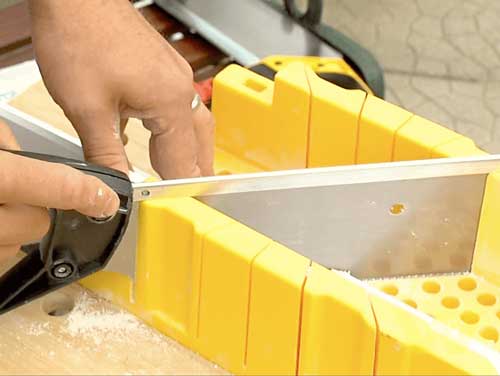 The average DIYer may use a mitre box to keep costs down, especially if they don't mitre skirting boards that often. A mitre saw is the tool of choice for professionals (such as carpenters).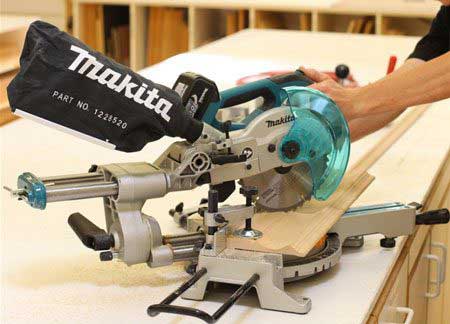 Mitre boxes contain slots that act as guides for the saw blade, normally at 90 and 45 degree angles.
Mitre saws (especially the compound versions) are capable of cutting a wider variety of angles that a mitre box. It's also quicker and more accurate.