Posted by Skirting World on 27th Nov 2019
Torus Skirting Boards | Moisture Resistant MDF | Free Delivery
| | | |
| --- | --- | --- |
| Torus Type 1 MDF Skirting Board | Torus Type 2 MDF Skirting Board | Mini Torus MDF Skirting Board |
Torus skirting boards - a timeless design that you'll have no doubt seen within homes all over the UK. We sell 3 different Torus designs - just click on one of the above to purchase them now!
Why Choose Torus Skirting?
Put simply, because it's popular within the UK and works in almost any interior! It's a timeless design and has been around for years.
A lot of the large DIY stores offer a similar design (as well as builders merchants) which is undoubtedly one of the main reasons why you'll find it in a lot of homes.
Why Buy Torus MDF Skirting From Skirting World?
We believe we offer the best quality MDF on the market in the UK and provide a great level of customer service and aftercare.
Here are some more reasons why you should choose to buy from us:
Our Torus skirting is manufactured from the highest quality Moisture Resistant MDF.
If you choose the primed option, you get 2 coats off our water based primer leaving you with a smooth white surface that's ready to paint.
MDF skirting is free of defects normally found in natural woods such as knots, resins and shakes.
You get free delivery, even if you order a single length!
What Do Torus Skirting Boards Look Like?
Torus skirting boards feature a round (or curve) and not much else! The main differences seem to be the scoop or flat below the round.
We've found that the majority of Torus designs on the market feature either a flat or very small scoop below the round.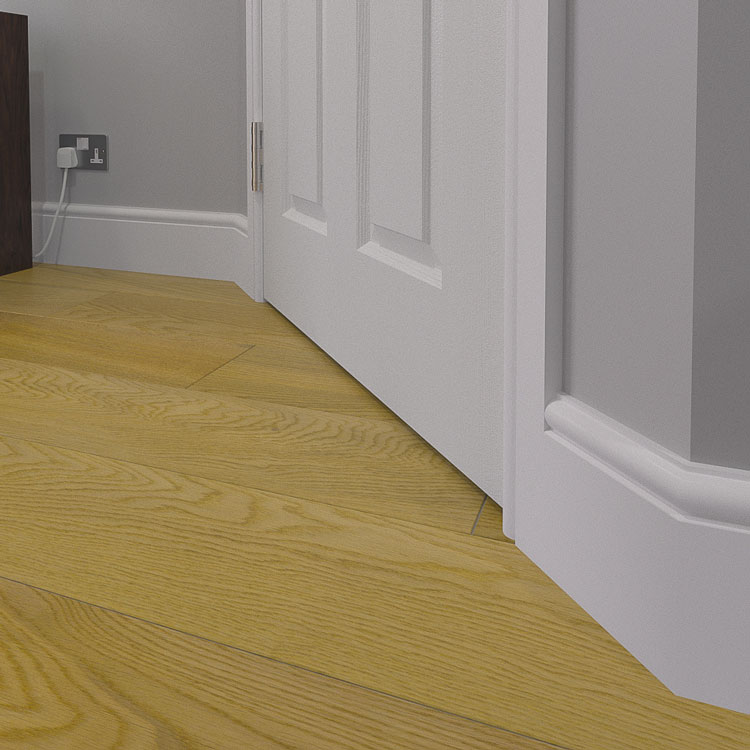 Our very own Torus Type 1 MDF Skirting Board
We offer 3 different styles of Torus - Mini Torus, Torus Type 1 and Torus Type 2 - all of which can be purchased by clicking on the link at the top of this page.
Torus Type 1 looks the most like a standard style Torus found in lots of DIY outlets across the UK.
Mini Torus looks like Torus Type 1 but on a slightly smaller scale.
Torus Type 2 is larger than the other 2 and features a much more prominent scoop below the round.