Wickes Skirting Board | Comparing Suppliers
We're Skirting World but today we're going to compare our own product against a familiar brand within the UK. So let's compare Wickes Skirting Board against our own - Skirting World's.
Benefits Of Choosing Wickes Skirting Boards
Before we talk about ourselves, we'll look into the benefits when purchasing from Wickes.
They Hold Stock
If you're in a rush and are local to a Wickes store (more than likely!), you can simply pop in and collect skirting boards there and then! It's readily available almost all of the time.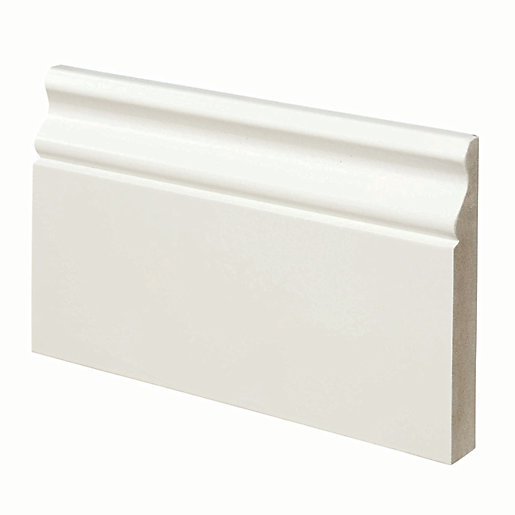 Above you can see Ogee skirting that Wickes stock. It looks a lot like our Mini Ogee 1 skirting board!
They Stock Common Designs
Many construction firms around the UK tend to use common designs with new developments. These are often:
It's more than likely what you have in your home, unless you've completely renovated and replaced the skirtings completely.
So if you do have a similar design to these in your home, Wickes more than likely stock it meaning you can walk in and grab what you need (this eliminates costs involved in matching skirting designs).
Benefits Of Choosing Skirting World Skirting Boards
Now it's time for us to shine! Here are the reasons as to why we think you'll benefit when purchasing from ourselves.
Fast & Free Delivery
As standard, delivery is completely free on all orders! If that's not enough, you only have to wait up to 5 working days too.
If you're in a real rush, you can choose our faster delivery service. Although this is paid for, you'll receive the order within just 2 working days!
100 Designs To Choose From
As well as the 4 common designs mentioned above, we have another 96 that you can choose from!
We manufacture a range of modern designs for the contemporary home. Perhaps it's traditional skirting you're after - we have that too!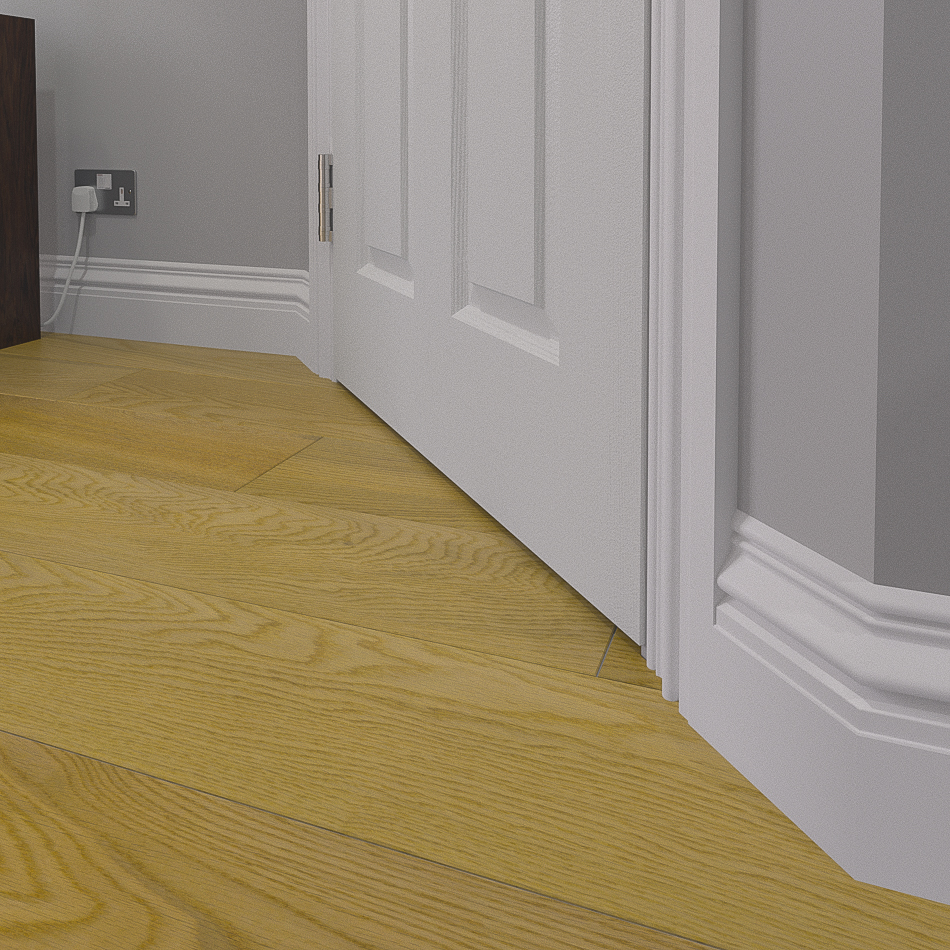 Above you can see our London skirting board. You'll see that it features much more detail than the common designs available from DIY outlets!
Free Samples
Because we have so many designs to choose from, it can be tricky narrowing it down to your favourite!
That's why we allow you to order up to 5 samples - absolutely free! You can get your hands on them and make sure you make the right decision! They arrive quickly too.
Moisture Resistant MDF
As well as using the best MDF we can get our hands on (it's as dense as possible), it's also moisture resistant adding further advantages over other types of wood.
This makes it perfectly suitable for use in areas such as bathrooms. However, please note that it's not waterproof so using it somewhere that is constantly damp is not advisable.
Competitive Pricing
As well as offering free delivery as standard, we like to think that our pricing is fair.
We have automatic discounts set up for customers that spend more. If you spend £500 (before VAT), a 5% discount is applied to your basket automatically!
This discount increases by 1% for every extra £100 that is spent all the way up to £1,000 which enables a 10% discount!
We know that larger houses require much more material so you can always give us a call - we offer bulk order discounts too so make sure to check!
Matching Old Designs
Maybe you have a unique looking skirting board in your home and you just need a few metres because a fireplace has been ripped out.
We have a bespoke option in which we take a small sample (or accurate drawing) of your skirting design and then make a cutting tool to match it!
This means you don't have to replace all of your skirting boards so it's uniform - you can simply replace the small section required.
Summary
Hopefully, we've been able to show you the benefits of ordering from us and Wickes in this post. Of course, we'd love you to come and purchase our products after reading this, but it's completely your decision.
If you're after something completely different or need to match some existing skirting, you might want to check our skirting board out. If you just need something simple and quick, Wickes might be a good bet.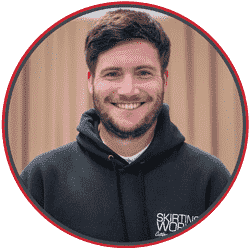 Lee Watkinson
Digital Marketing Director at Skirting World with 10 years of experience in Home Interiors & Manufacturing.