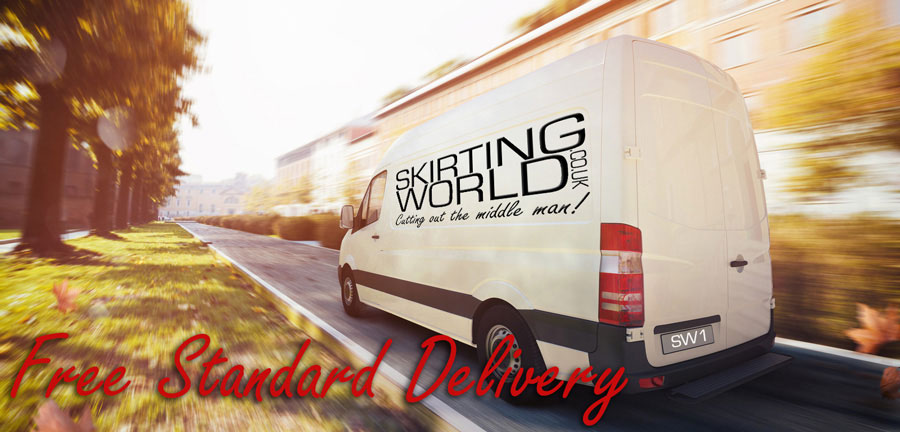 Minimum Order Value: £25 + VAT
Please note: our delivery options only cover delivery to the UK. If you need delivery outside of this area (Northern Ireland, Channel Islands, Highlands, Islands), please contact us for a delivery quote.
Our free delivery option covers 95% of the UK. Unfortunately, the courier have much higher costs for the other 5% which means we simply cannot offer our free delivery service to those in these areas. If you're not able to select free delivery, we'll need to get a quote from the courier for you.
All deliveries made by our third party courier are kerbside deliveries - they are not able to bring orders into your home / workplace.
Free Standard Delivery On All Products
You read that right - everyone can get free standard delivery on all of our products! You can expect delivery within 4 - 12 working days. If the date you receive is not suitable, get in touch as we may be able to change this to a later date for you.
Delivery Date
If you place your order before midnight on a Wednesday, you will receive your delivery date on the upcoming Thursday evening. If you place your order after this, you will receive it the following Thursday evening.
Should you order before midnight on a Wednesday, you should receive an email from us on Thursday with a delivery date.
This date is subject to change but you will be notified by email and / or text message should this occur.
The day before delivery, you will be notified that the order has been loaded to a vehicle.
On the day of delivery, you will receive further correspondence and the tracking page will show you further updates. If your order is being delivered by one of our own drivers, you will have an ETA and a text message when the driver is 2 drops away from you.
4 - 12 Working Day Turn Around Time
Over the years, we've managed to streamline our operation without compromising on our product quality (if anything, it keeps getting better!). We now offer free 4 - 12 working day delivery. This is an efficient turn around for a company that makes every order from scratch and doesn't charge a penny to deliver it!
Packaged To Protect
We don't package our free delivery orders any differently to our super fast delivery orders. We take pride when manufacturing your order so we want to make sure it reaches you in the same condition it leaves us in. That's why we use cardboard edge protection on all edges of each parcel and then shrink wrap the entire parcel. This helps to keep dirt / debris / moisture away from the finished products to ensure you get the order safely.