How To Fit Skirting Boards On Uneven Walls
We've already covered in great detail how to fit skirting boards. However, what do you do if you have less than perfect walls? Today, we're going to talk about how to fit skirting boards on uneven walls.
This post won't be as in depth as our full guide to fitting skirting boards as we're going to focus on the uneven walls to make sure you get the perfect fit.
Uneven walls can offer more of a challenge when it comes to fitting the skirting to them. Following these simple steps should save you some time and give you the results you want.
Measure Twice And Cut Once
When buying skirting boards, your measurements should be accurate. However, we recommend adding 5 - 10% to your total to account for wastage and any mistakes that would otherwise cause you to be caught short.
If you're not in a hurry, it would be best to let the materials acclimatise to the temp of the room. This will ensure that the boards can easily be moulded to an uneven wall.
Once you're ready, you can measure and cut the boards to length. Again, take care to measure twice so that the cut is as accurate as possible.
Packing And Caulk
When fitting the skirting to the walls, you may come across sections that require a little more thought.
For example, if you have a hollow section of wall you may need to pack it out in order to get the skirting to sit flush.
In this instance, small offcuts of wood should suffice. This will ensure a strong anchor point when fixing the skirting to the wall and also prevent weakness from forming in the area.
You may also come across a bulge in the wall. If this is a small imperfection that can be removed by chisel or sanding, then go ahead and get rid of it.
If not, you may be able to remove some material from the back of the skirting in order to compensate for the bump.
We are trying to hide the imperfections within the skirting as to give the illusion of straight walls (even if they are really uneven!).
When you have the skirting fitted in place, you may see small gaps along the top edge (where the skirting meets the walls) or even at the mitres. But worry not!
Using caulk, you can hide a lot of these small imperfections that appear (even skilled tradesmen use these tips!).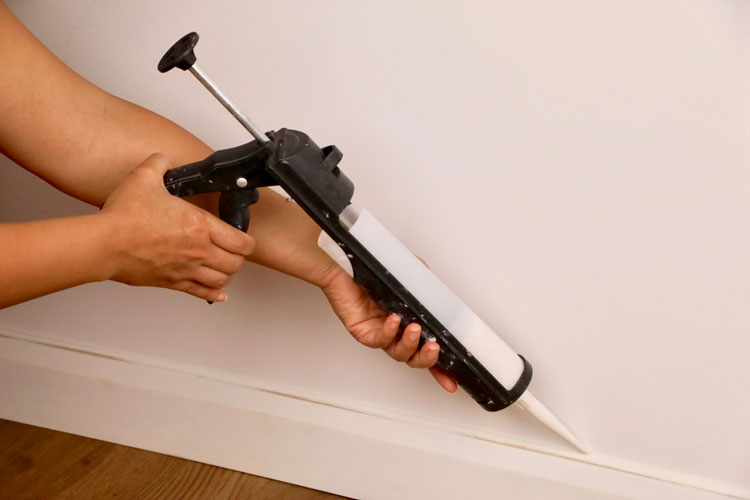 For the gaps at the top, a small line of caulk can be applied along the affected area. For the mitres, a small amount can be worked into the gaps.
Again, everything will be hidden as soon as you have painted the skirting and your room is complete.
Get Fitting
So, hopefully with our advice you've managed to get the skirting on the walls.
Now no one should even know that the walls are uneven because you've done a spectacular job!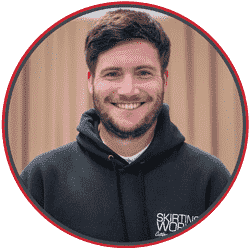 Lee Watkinson
Digital Marketing Director at Skirting World with 10 years of experience in Home Interiors & Manufacturing.