What Are Plinth Blocks And Rosette Blocks?
In short, Plinth Blocks and Rosette Blocks are known as decorative mouldings that are used alongside skirting and architrave. They are usually made of either MDF or wood.
They are used as a transitioning element between your doorway and the walls surrounding your room. Many may have seen such mouldings in the past, especially within period properties, but not many know what they are called or whether they serve a purpose at all.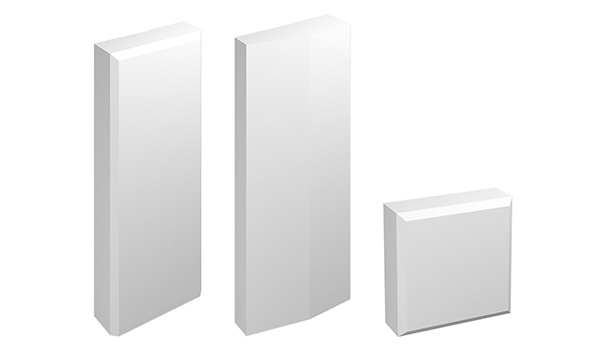 Plinth Blocks
Plinths are typically found at the bottom of a door - usually on both sides. They sit beside a skirting board and below the architrave.
Designs and sizes will vary on plinth blocks depending on the look you are trying to achieve. They can range from a plain square to a more elaborate design.
Rosette Blocks
Rosettes are found at the top of the architrave - on top of the two side lengths (legs) and either side of the top length (head).
Like the Plinth Blocks, Rosettes will vary in designs and sizes with a wide range of possible designs available for the look you are trying to achieve.
The History Of Plinths And Rosettes
Originally, Plinth Blocks were used as a load bearing support for columns that were usually made of a heavy material such as stone.
As time and technology advancements have moved on, the need for a Plinth Block as a supporting component is no longer needed. They are now primarily used as a decorative feature item amongst other practical uses that we will discuss later in this post.
In regards to the Rosette Blocks, you will find that these date back hundreds of years ago.
They can be found in periods within Ancient Egypt, Mediterranean times and even within the Roman empire and as far as central Asia adopted within the Buddhist culture.
The purpose of the blocks has primarily remained the same - used as a decorative feature. They mainly featured a flower shape design but over time they have transformed into many designs catering to the taste of those that used them.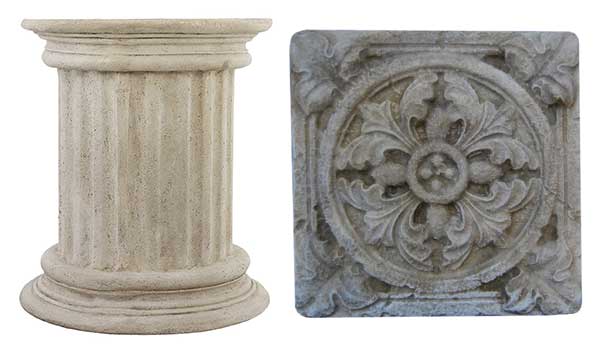 The Purpose Of Plinth Blocks And Rosette Blocks
Both items have stood the test of time with many of the practical uses no longer needed. However, both have a good reason as to why they should still be considered when fitting new skirting boards and architrave.
The main practical use is the same for both the plinth and rosette - it's to make the job of fitting architrave and skirting a little easier.
Using these removes the need to mitre/scribe the boards and allows for the boards to butt up directly to the block. This can speed up the process of fitting the boards without compromising the quality of the finish involved.
Alternative Uses For Plinth Blocks and Rosette Blocks
Many have used the blocks for different reasons - mainly to help improve the look of a room, such as:
Window Corners
Putting the finishing touches on your window frame can make the most out of what many would consider a plain and simple area, showcasing what could be a great view through the window itself.
Wardrobes And Drawers
Using Plinths or Rosettes on your furniture can help them tie in with the features already in the room.
The blocks will also help revitalise an older looking piece of furniture, helping you to recycle what you already have into another great looking piece for the room.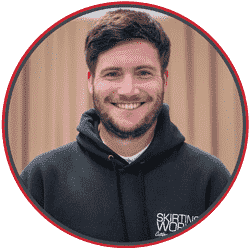 Lee Watkinson
Digital Marketing Director at Skirting World with 10 years of experience in Home Interiors & Manufacturing.