Should you Paint The Walls Before Installing Skirting Boards?
In short, no. We'd recommend installing the skirting boards before painting the walls (the architrave too for that matter!). This post will cover our reasons behind this.
Painting The Walls Before Installing Skirting Boards
Initial thoughts may lead you to believe that painting the walls first is the best way forward - especially once you've removed all the old skirting, architrave and carpet.
No Need For 'Cutting In'
One massive benefit to painting the walls first would be not having to do any 'cutting in' around the woodwork normally present on the walls - skirtings and architraves.
You could take a roller and paint the walls quickly and efficiently without having to swap to a brush.
Paint The Skirting Too
If you painted the walls before fitting the skirting, you could save yourself some more time and make the job a little easier.
If you were to paint the skirting boards before fitting them, you wouldn't have to worry about getting paint on your freshly painted walls!
Problems You May Face When Painting The Wall Before Fitting The Skirting
So, you've decided to paint the walls first and now you're ready to fit the skirtings. That hard work may be about to come undone, especially if you run into any of these problems:
Plug Sockets

Image Credit - Tripadvisor
If you hadn't already thought about these, they may cause you an issue.
Because you're fitting new skirting boards, it's safe to assume that this is a full scale redecoration of the room. So what about that plug socket that you've just noticed is wonky?
You're now going to have to refit it! Say goodbye to the lovely paint finish - chances are you'll need to repaint that area once you've finished.
Older Houses
Not everybody lives in a new modern house. A lot of homes in the UK are still standing and lived in from many years ago (even centuries!).
Back then, they didn't have the tools and equipment professionals have access to today. This means that not all measurements were accurate.
For instance, if you've changed your architrave as well as the skirting, you may have chosen to go for a wider architrave.
If your door frame happens to sit very close to the end of the wall, you may find that the larger architrave will require more space in order to sit flush.
In many older houses, the walls aren't perfectly square. If this affects you, you may need to remove some of the plaster on the wall to make sure the architrave fits.
Again, this will undo the fresh coat of paint you've applied to the walls and you'll have to go over it again!
Fitting Skirting Boards Is Not A Clean Job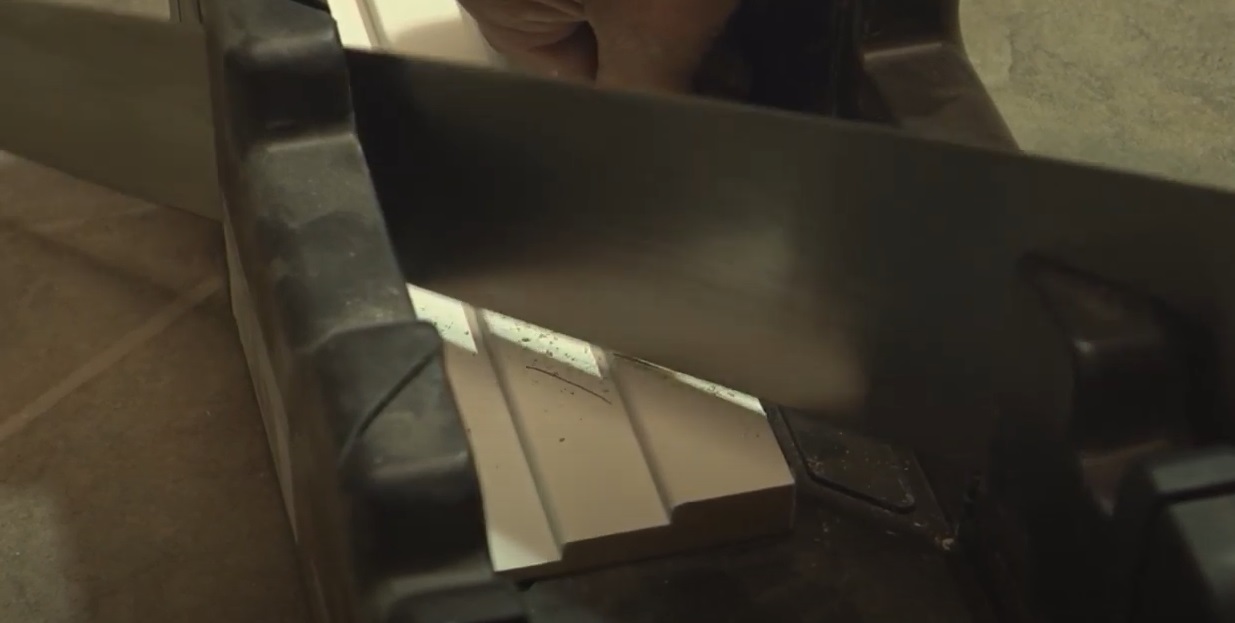 Generally speaking, it can get quite messy when fitting new skirtings and architrave.
No doubt the boards will need to be cut to size, mitred and altered throughout the process. All of this creates dust which can get all over the walls (especially if you're using MDF skirting)!
Often, a board isn't put straight onto a wall - it's pushed against the wall several times to ensure the fitting is perfect before they adhere to the surface.
This means your new paint may be scuffed as the boards are fitted - not good news!
Fit The Skirting Boards Before Painting The Walls
As we mentioned at the beginning of this post, we recommend fitting your new skirting boards before you paint any walls.
Not only will this save you the hassle of having to touch up afterwards, but it'll also save you time and effort in general.
Skirting boards are finished with white caulk too which can lead to smudges on the walls. This is a problem, especially if you've painted the walls anything other than white. Painting the walls after saves you time with this too.
As you can see, fitting the skirting first is the way to go. Hopefully, this post has helped you!
-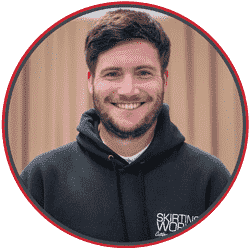 Lee Watkinson
Digital Marketing Director at Skirting World with 10 years of experience in Home Interiors & Manufacturing.