Bespoke Skirting Board Matching Service
In this post, we're going to highlight the reasons why you might want to use our bespoke service and much more! We already have over 100 skirting board designs to choose from, but that doesn't mean we have exactly what you're looking for! Maybe you should consider using our bespoke skirting board matching service.
Why Should You Have Bespoke Skirting Boards?
There are a number of reasons why you might want to choose bespoke over the designs we already offer. Firstly, we think the main reason is:
1. You Need To Match Your Existing Skirting Board
When you face this dilemma, you may have no choice but to get started with our bespoke skirting boards.
We'd advise you to speak to us first because one of our standard designs may match or be very close. We also have tons more designs that we don't show on the website meaning there's still a chance we can already match yours!
However, if we definitely can't match your existing skirting don't worry!
This is when we'd advise you to go ahead with the bespoke matching service. We will simply take an accurate drawing or a sample piece (the latter is preferred) and create a cutting tool that will copy your design!
Generally speaking, the cutting tools we make are extremely accurate so they'll butt up to your original skirting easily.
2. You Want A Completely Unique Interior
Maybe you just want to be completely different and have something you can call your own. Well, the bespoke service is perfect for this too!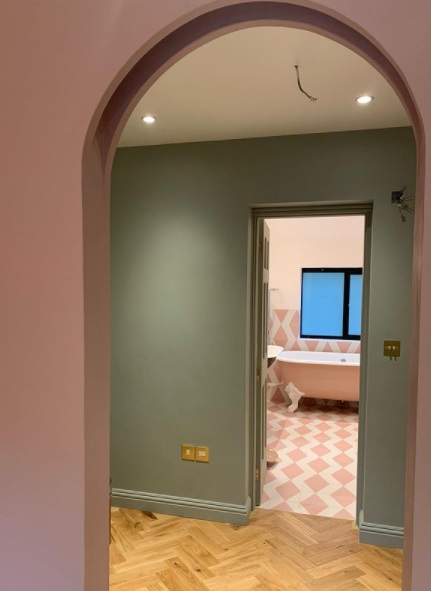 If it's a brand new design, chances are you won't have a sample piece that we can copy - because it's never been made!
However, with an accurate drawing we'll be able to create a cutting tool to create your brand new design.
This is more or less you creating your perfect skirting board for your interior space!
3. You Love One Of Our Standard Designs But Would Like To Alter It
So you've found a design that's almost perfect from our current range. Not to worry!
If it's a very small change, we might be able to do something without having a whole new cutting tool created.
For example - you like our 15mm Grooved skirting board but want an extra groove below the original. We can do this pretty simply and the extra cost will be much less than tool creation.
However, maybe you like our Period skirting board but would prefer it on a smaller scale. We might first advise you that our Colonial skirting board would achieve a similar effect (smaller design following a similar pattern).
If this doesn't tickle your fancy, we could have a new cutting tool to create a scaled down Period design. The tooling cost would be applicable in this scenario. Check out the images below showing our Vienna and Mini Vienna skirting boards - these are a perfect example of how our designs can be scaled down!
Using Our Bespoke Matching Service
Now we'll run through some of the most frequently asked questions regarding bespoke orders.
How Do I Get Started?
If you definitely need to use our bespoke service, there are a few things we'll need from you to produce a quote:
Preferably a sample piece of the skirting board you would like to match
OR an accurate drawing of the design including measurements
The total meterage required
Whether you want it in MDF or pine
Your contact and delivery details
Once we have all of this, we can draw up a quote for you.
How Long Will It Take For Me To Receive The Skirting?
Because we need to create a new cutting tool, delivery times are extended when using our bespoke service.
Generally speaking, we advise all customers that delivery will be made approximately 2 weeks after the date the order was placed and paid for.
What Are The Extra Costs Involved?
On a 'normal' bespoke order, the only extra cost involved is the tooling cost (compared to placing the same order using one of our current designs).
The tooling costs vary slightly but start at £80 (+ VAT). This cost can go up to a maximum of £120 (+ VAT).
Can I Keep The Cutting Tool?
Of course! We do have a comprehensive storage system should you wish for us to hold on to it, especially if you're planning on ordering more of the same design.
We generally hold on to the tool for a minimum of 12 months. We get a lot of bespoke requests so holding on to them forever is impossible.
However, if you want to hold on to the tool yourself just get in touch with us once you've received the order and we can post it out with Royal Mail for you.
Please note: if the tool is posted to you and you subsequently lose it, you will have to pay for the cutting tool again should you need us to use it.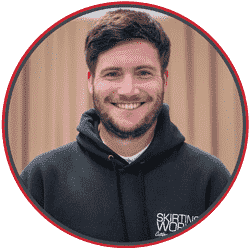 Lee Watkinson
Digital Marketing Director at Skirting World with 10 years of experience in Home Interiors & Manufacturing.