Posted by Skirting World on 23rd Aug 2013
Check Out Our 4200mm HDF Lengths
We are happy to announce that we have replaced our MDF 4200mm lengths with HDF.
HDF is far superior to MDF in many ways and it doesn't cost you a penny more!
For information on HDF click here and if you want to see it for yourself, find our range of MDF (now made with HDF) skirting boards here.
Benefits Of Using Longer Lengths
Why should you buy our 4200mm lengths over our 3050mm lengths? Here's a few reasons:
1. Less Joins
It goes without saying that if you have longer walls, you'll be better off with longer skirting boards. You'll have less joins (if any) leading to a much more professional and clean finish.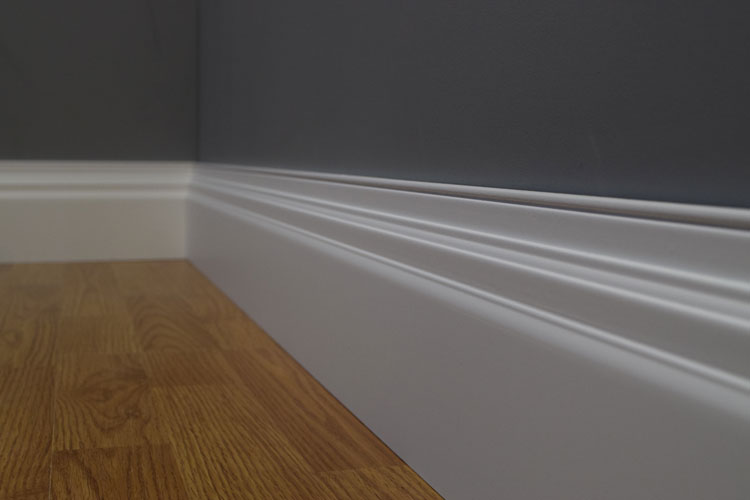 2. Moisture Resistant
All of our 4200mm lengths are manufactured using moisture resistant HDF. This is a great benefit as you can be sure that they won't swell or warp with everyday mopping and cleaning.
UPDATE: Although this is still a plus point for our longest lengths, all of our MDF products have now been upgraded to moisture resistant HDF!
3. Less Wastage
When you opt to use 4200mm lengths for MDF architraves, you get less wastage than traditional lengths.
Standard doors in the UK are 2040mm. You can cut a 4200mm length in half to be left with 2 pieces at 2100mm which is perfect for installation as architrave legs.
4. Easier To Manoeuvre
Skirtings have been available in 5400mm lengths for a long time. However, it would be difficult to move these around an average home in the UK and they're also a lot heavier!
4200mm lengths were introduced to combat this issue making them easier to handle and install.